Ladder accidents a year. Ladder accidents happen, don't let it be you!
THE ULTIMATE LADDER BRIDGE STABILIZER
Tired of feeling
anxious

and

unsteady

every time you have to access your roof?
The Bighorn Stabilizer is here to help. With its added support, you can easily and safely transition to and from your roof, reducing the risk of injury or death.
Not only will the Bighorn Stabilizer improve your job safety, but it will also increase your productivity by allowing you to move more confidently and efficiently.
Plus, it's made of durable and lightweight aluminum and stainless steel, so you can rely on it for years to come. Don't let fear of falling hold you back any longer. Get the Bighorn Stabilizer and experience the peace of mind it brings.
THE ULTIMATE LADDER BRIDGE STABILIZER
Introducing the Ultimate Ladder Bridge Stabilizer
Anyone who has ever stepped off a roof onto a ladder understands the great potential for injury or death. The added support of the Bighorn Stabilizer makes your access to and from the roof easier and more secure.
It also greatly improves job safety. Be assured, as you transition to and from your roof in a more stable and confident manner, you will certainly be more productive as well.
The Bighorn Stabilizer is built out of strong, lightweight aluminum, and stainless steel. It will give you years and years of dependable service.
Discover More About BigHorn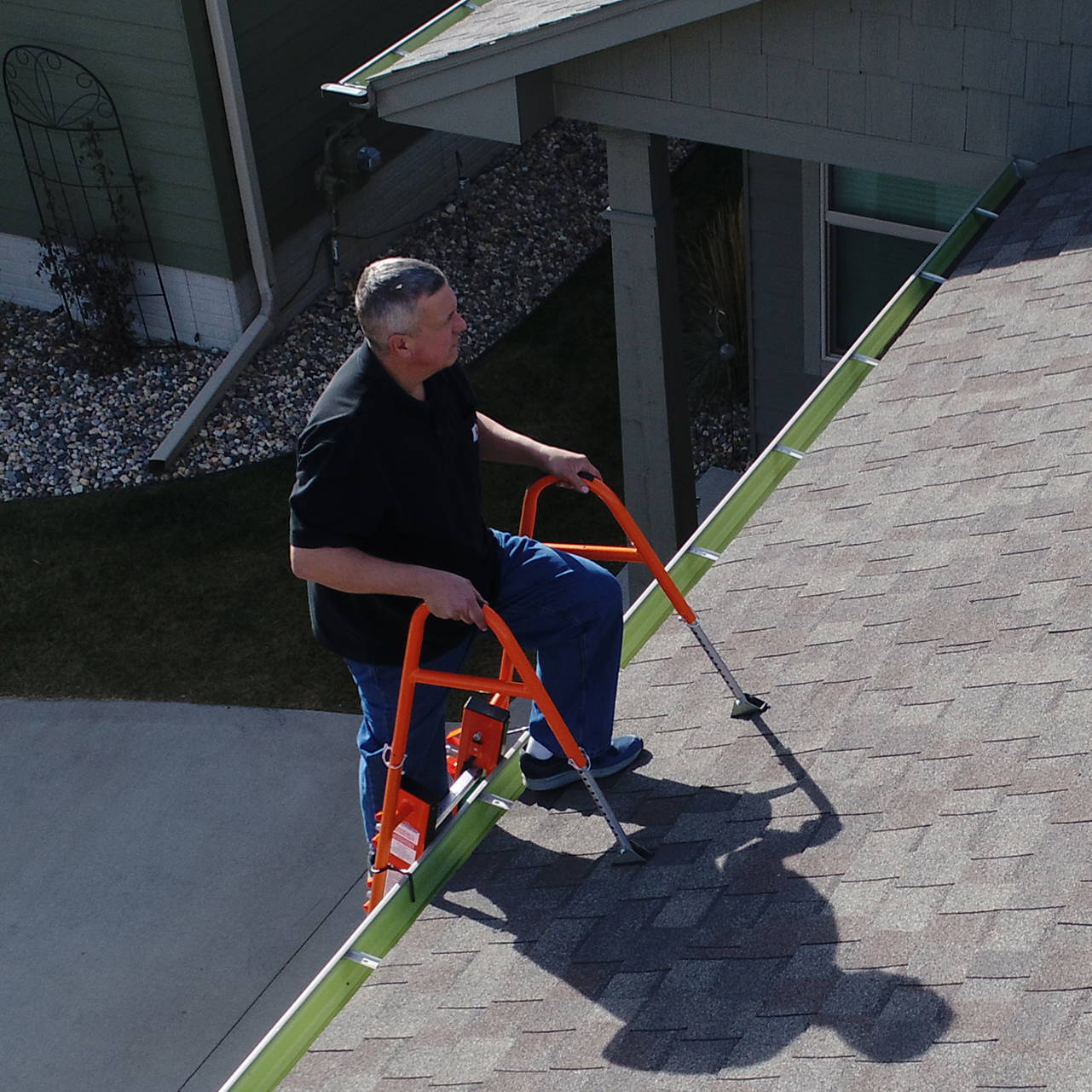 As Ben Johnson was observing his neighbor climbing up a ladder to put up Holiday lights, he felt there had to be a safer way for her and others to accomplish household chores that involved using a ladder.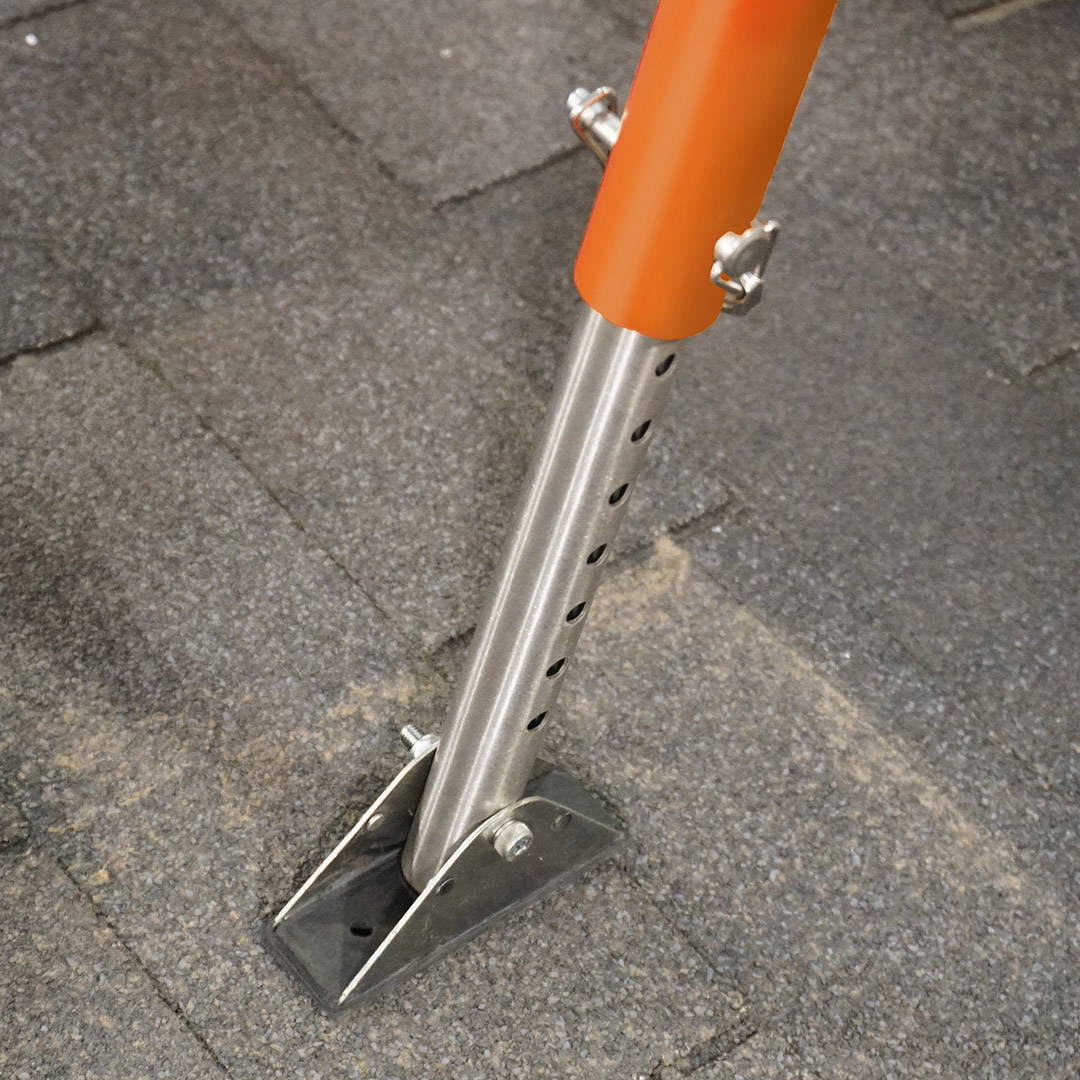 With years of experience, every single part of the bighorn stabilizer is there to fulfill a specific need. No matter the person. No matter the roof!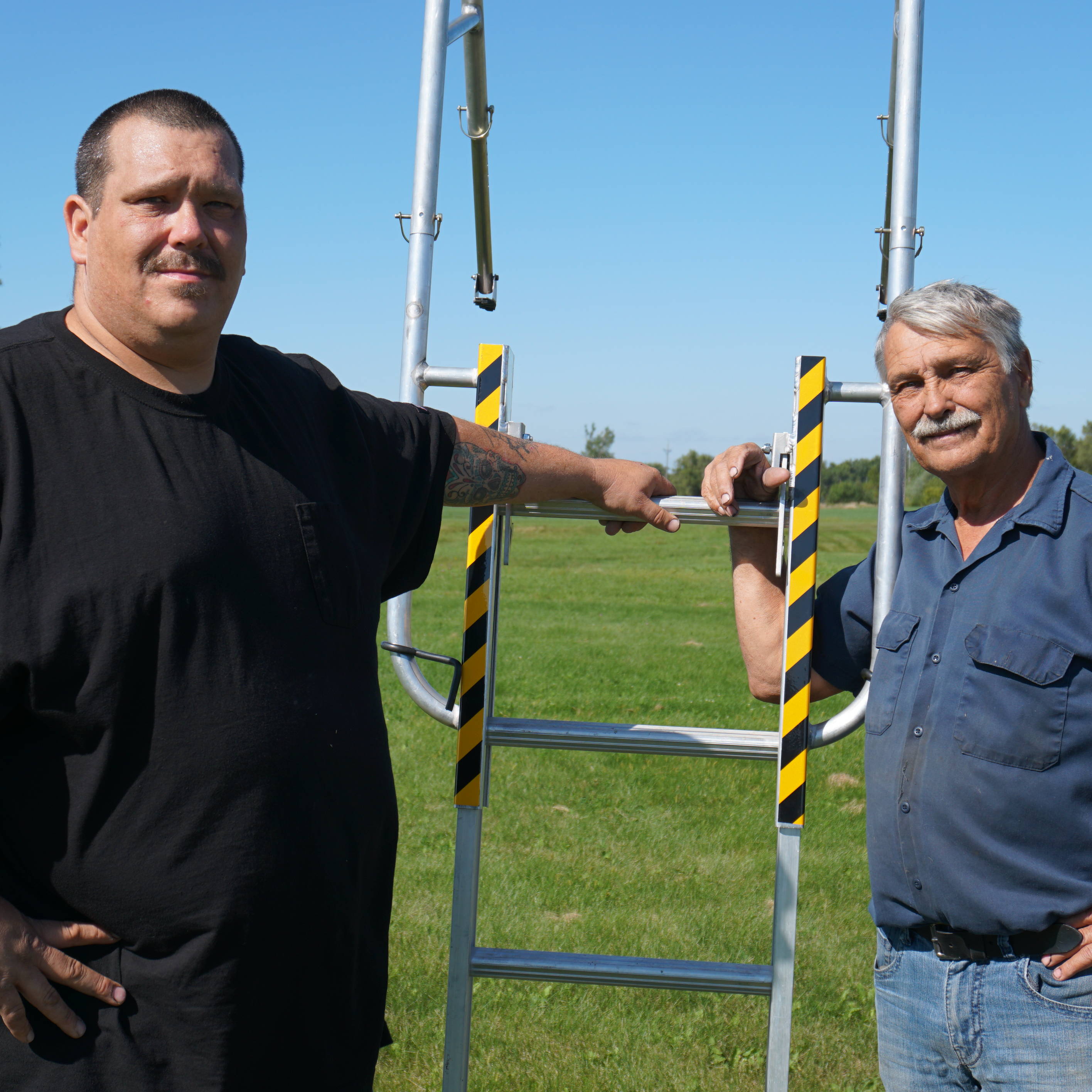 Made by roofers that climbed more than 10,000 roofs, so those who will climb for the next decades do it safely!
Our Plan Is To Keep You Safe
Watch our video footage to understand how BigHorn Stabilizer can help your security
Will Bighorn Work For Me?
If you are own or use an extension ladder and need to access a roof the Bighorn stabilizer will work for you.
Our Gallery to show how safe you can be
using our ladder bridge stabilizer